PREGNANCY SKINCARE // Beyond the bump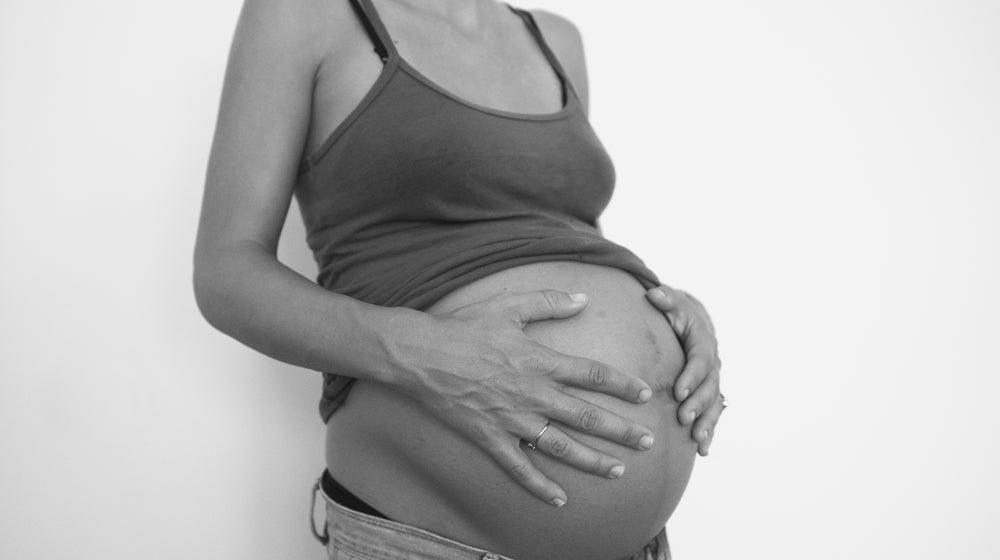 Finding out that you are pregnant is no small event. Whether expected or unexpected it is one of the most groundbreaking moments in any woman's life. 
Followed by all the excitement quickly comes a phase of angst - or perhaps fear. What can I eat, drink, or do? Simple enough as it sounds to change some of your habits, there can be an intense mourning or loss that comes from having to give up some very little things. While growing a baby is one of the most beautiful times in your life - the mental, physical, and emotional challenges can not be over looked. 
Of course one of the biggest changes is your body. It almost seems selfish to admit that you are worried about weight gain, or not fitting into your pants, or stretch marks, when you are creating a life. Growing the baby takes top priority and any physical superficialities take the back burner. In the next nine months you are not only growing a baby - you are going to physically morph, gain weight, and for most women, be the biggest you've ever been in your life. For any women who has spent any amount of time being body conscious (hello, ALL women!) it can be a bit scary. These worries are completely justifiable because feeling your best and taking care of yourself is ultimately how you will be the most successful as a mother and partner. 
Fortunately the body knows what its doing, and so long as you maintain a healthy diet and lifestyle - pregnancy can go really well for most women. You might not have to give up as much as you think you will. Common sense can guide most women successfully, and you won't end up being the bloated stretched out mess that you fear. Taking care of yourself during this time is top priority - and that, in turn, will create a healthy and happy baby. 
So you're being proactive about eating a nutrient rich sustaining diet. You're making sure to walk, do prenatal yoga, and get as much mild exercise as possible. 
The next thing on the list that really goes through a lot during pregnancy is your skin. From hormonal discoloration to stretch marks to skin tags to acne -  the skin is a blank canvas for weird pregnancy symptoms. During pregnancy it is more important than ever to keep the products you are using on your skin clean. Zapping the zit with some harsh chemical, or clearing up a rash with hydrocortisone cream or any of the things you might normally do for a quick fix really should be eliminated. And you must stay moisturized! Stretch marks occur from the rapid growth of your baby, and stretching of your belly. While some women are more prone to stretch marks than others, improving the skins elasticity during pregnancy is key in preventing them for anyone. 
So how to? 
Throughout my pregnancy I used The Balm. I felt great about using it knowing that it was safe for me and my baby, and the aromatherapeutic qualities always made me happy.  I am now safely on the other side - healthy mom and baby to report - and stretch mark, discoloration, and skin tag free. Taking the time each day to treat my skin with a healing product not only nourished me externally, it nourished me internally and provided a daily meditative ritual to care for myself and my skin. 
My favorite ways to use The Balm during pregnancy: 
- Daily morning self message or abhyanga. Even if I wasn't taking a shower right away, I always massaged my belly before getting out of bed and facing the day. 
- After shower. Using a dry brush first, I would then take my shower and apply The Balm to damp skin to lock in moisture. 
- In the bath. While drawing a warm bath I would massage myself with The Balm before getting in. The fragrance and the oil makes the perfect addition to a warm soak. 
- Throughout the day. A lot of focus goes towards your belly when you are pregnant, and any quiet and meditative moment is the perfect time to just lather up and soothe yourself and your babe. 
As the creator of The Balm it feels really beautiful and satisfying to share my own testimonial. Thank you, and enjoy!
More in The How To