SKIN FOOD // Chopped celery salad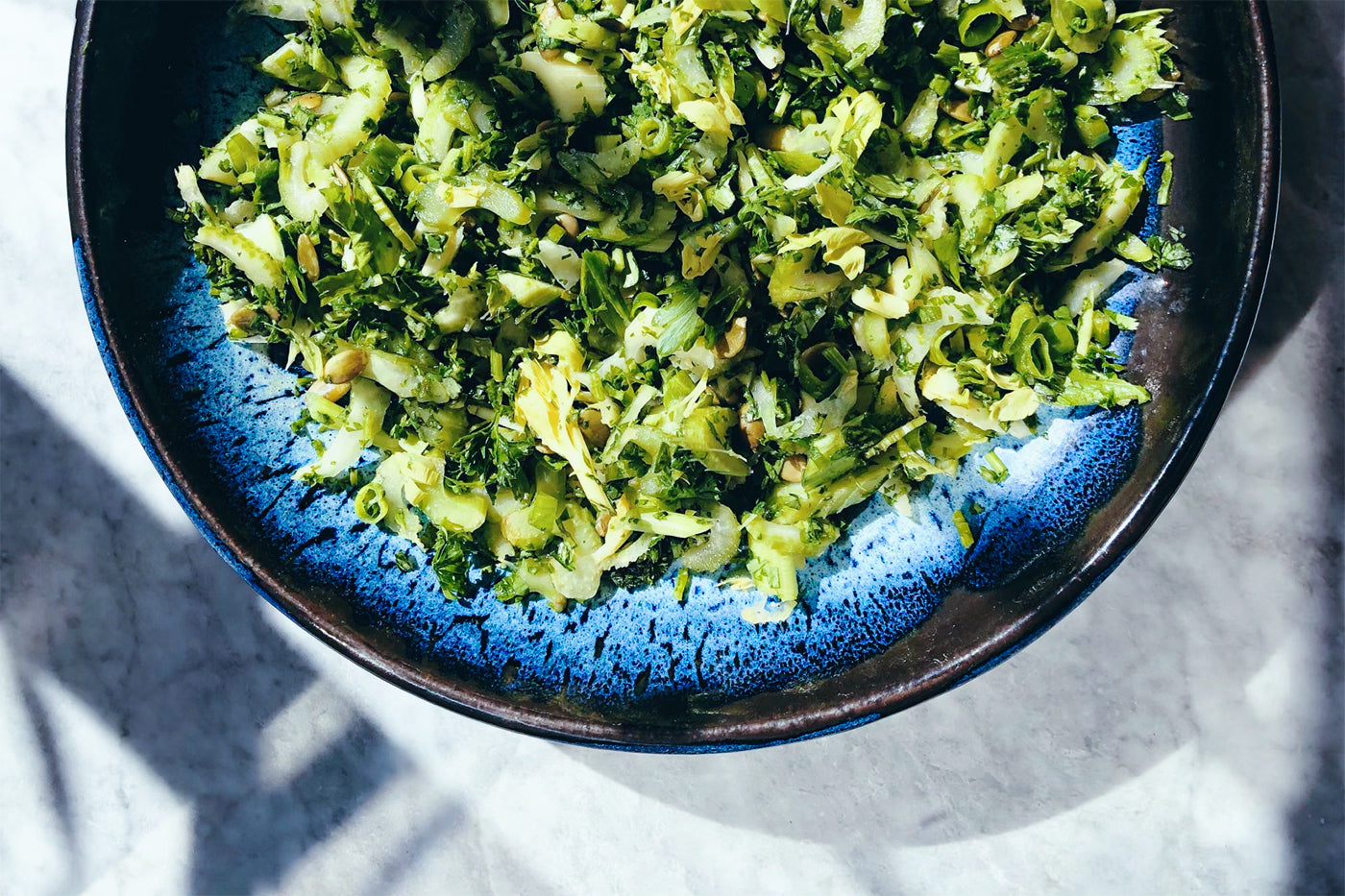 Eating more raw foods was truly a life changing experience for me. While I've never been someone to advocate for 100% raw food 100% of the time, I do see it as a means to heal and open your mind about real foods in an extraordinary way.
There is a certain time of year (spring to summer) when I get really inspired to be creative and prepare more time-consuming raw food recipes. While these recipes are fun and delicious to execute, I also enjoy eating raw foods in their most natural state and enjoy keeping the recipes more light and simple.
Raw foods are naturally loaded with nutrients and minerals fully intact and their waters and juices replenish and hydrate the body when consumed.
The foods we consume can have a direct impact on our skin and sometimes drinking water simply isn't enough- especially if we are eating foods that dehydrate us. Try eating your water instead!
This recipe falls under the category of "skin food" for that very reason. It's super easy and may sound a little basic, but I promise you, you'll be making it all summer long.
With an addictive level of crunch that is great with just about any meal- I love eating this alone on toast, or topped with avocado or anything on the grill.
CHOPPED CELERY SALAD //
6 stalks thinly sliced celery
1/2 head parsley finely chopped
1/2 head cilantro finely chopped (stems and all!)
2 green onions thinly sliced
1/4 cup pumpkin seeds, sesame, or sunflower
Toss with 3 tablespoons lemon juice or apple cider vinegar, 2 tablespoons olive oil and a few generous pinches of sea salt.
Serves 2-4. (Double or triple the recipe as needed).
More in The Food